Type your research (product, recipe, blog...)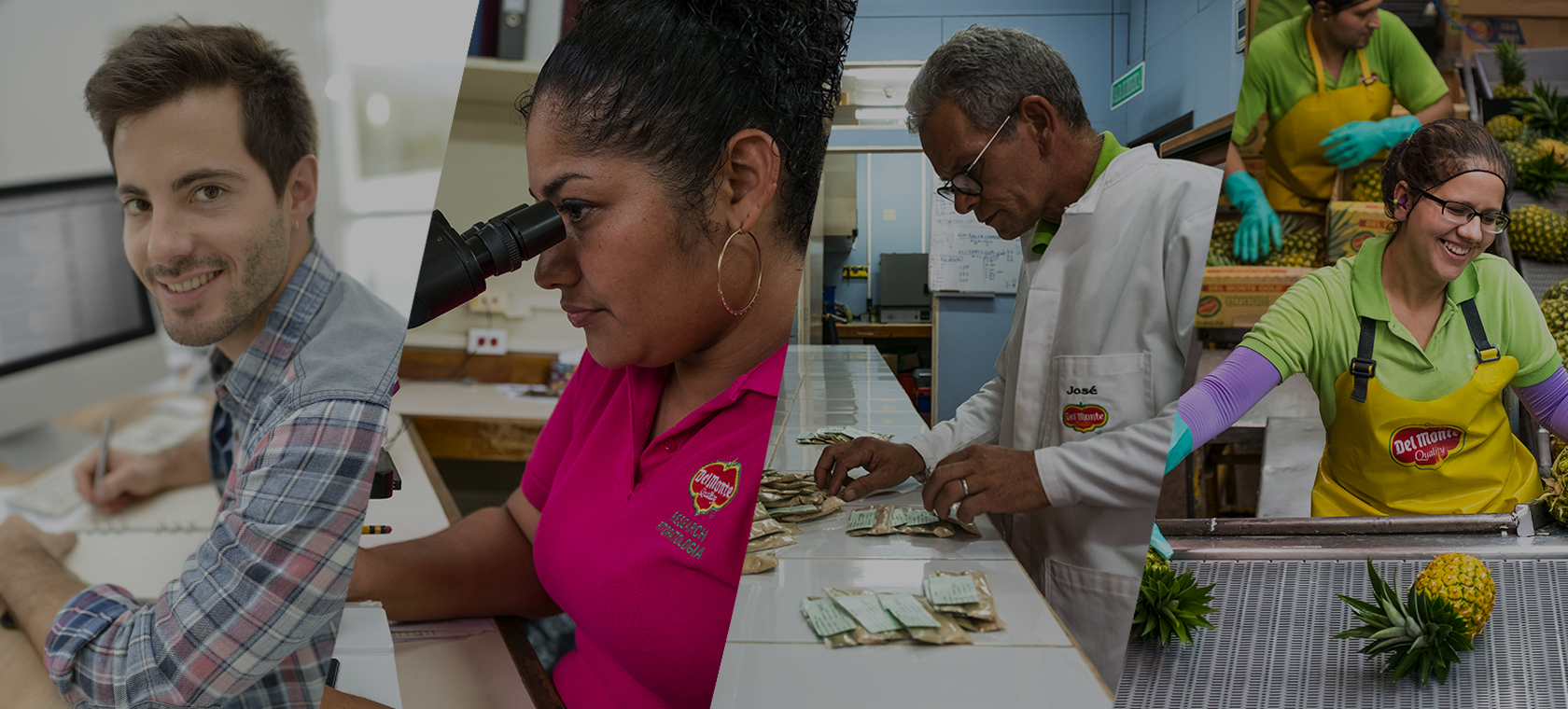 17 enero 2022, Europe
Europe R&D Scientist
Marketing
CÓDIGO DE PUESTO: Europe RD Scientist
Cargo: Marketing
País: Europe
UBICACIÓN: Flexible, possible location in Fresh Del Monte facilities in South Europe, Greece (Larissa), Spain (Barcelona), Portugal (Lisboa), Italy (Milano)
TIPO DE CONTRATO: Regular Full-Time
INFORMACIÓN:
Do you dream of designing and bringing to life new food products for one of the most iconic brands of the industry? Look at this job opportunity.

Fresh Del Monte is one of the world's leading vertically integrated producers, marketers and distributors of high-quality fresh and fresh-cut fruit and vegetables, as well as a leading producer and distributor of prepared food across the globe.
The Group is established in more than 100 countries and has nearly 40,000 employees worldwide.

Del Monte is looking for a Europe R&D Scientist based in Europe (Greece, Spain, Portugal or Italy) for a permanent position. This position will be closely working with the Manufacturing, Marketing & Quality teams of the Packaged food category of Fresh Del Monte (fruit juices & other RTD beverages, fruit cans, preserved tomato, snacks etc.).

Reporting to the Regional Marketing Director, the successful candidate will have to drive all new product development projects for Europe:
• Give clear guidance on sensorics and flavoring with internal and external partners
• Change improving and creation of textures with hydrocolloids in neutral and sour basis in collaboration with existing or new supplier
• Develop excel based formulations and its necessary process parameters
• Develop complete specifications with formula and process parameters
• Prepare laboratory / pilot trial design of different variables of formulation and process with its execution and evaluation
• Prepare and execute with the operational team's industrial trial
• Transform marketing brief into prototyping routes & product design brief
• Manage small scale pilot processing and continuously improving infrastructure & tools.
• New product development project management
• Indicate proactively opportunities and risks to the leadership and is looking for solutions.

Skills:
• Excellent English proficiency, Spoken & Written
• Solid base in nutritional calculations with excel and adaptability to learn nutritional tools SAP or Genesis
• Capable to discuss with operation about PID and include necessary changes or rises risk based on new development related to formulation and texture
• Perfect organization and filing skills for data management, from raw material specifications, formulations and trials conclusions next steps with traceability from beginning to the end of a project
• Understanding marketing principles & consumer research
• Proactive clear internal and external communication skills (in English)
• Leadership skills to present clear and structured verbal and write the status and progress of project

Qualifications:
• Bachelor of MoS Food science / Food technology
• 3-5 years' experience preferably in beverages, processed fruits or vegetables, dairy or other fluid food applications.
• Managed various individual complex R&D projects
• Worked with flavors fruits and hydrocolloids
• Up to date to European regulatory on food ingredients & health claims

Travel:
• 30% of time in regional travel

We look for a passioned person eager to work with the last technical ingredient innovations, interested in Health Food Marketing trends, fruits & Plants based Ingredients trends.
Interested candidates should send English CV applying directly on Del Monte website
Volver a la lista