Type your research (product, recipe, blog...)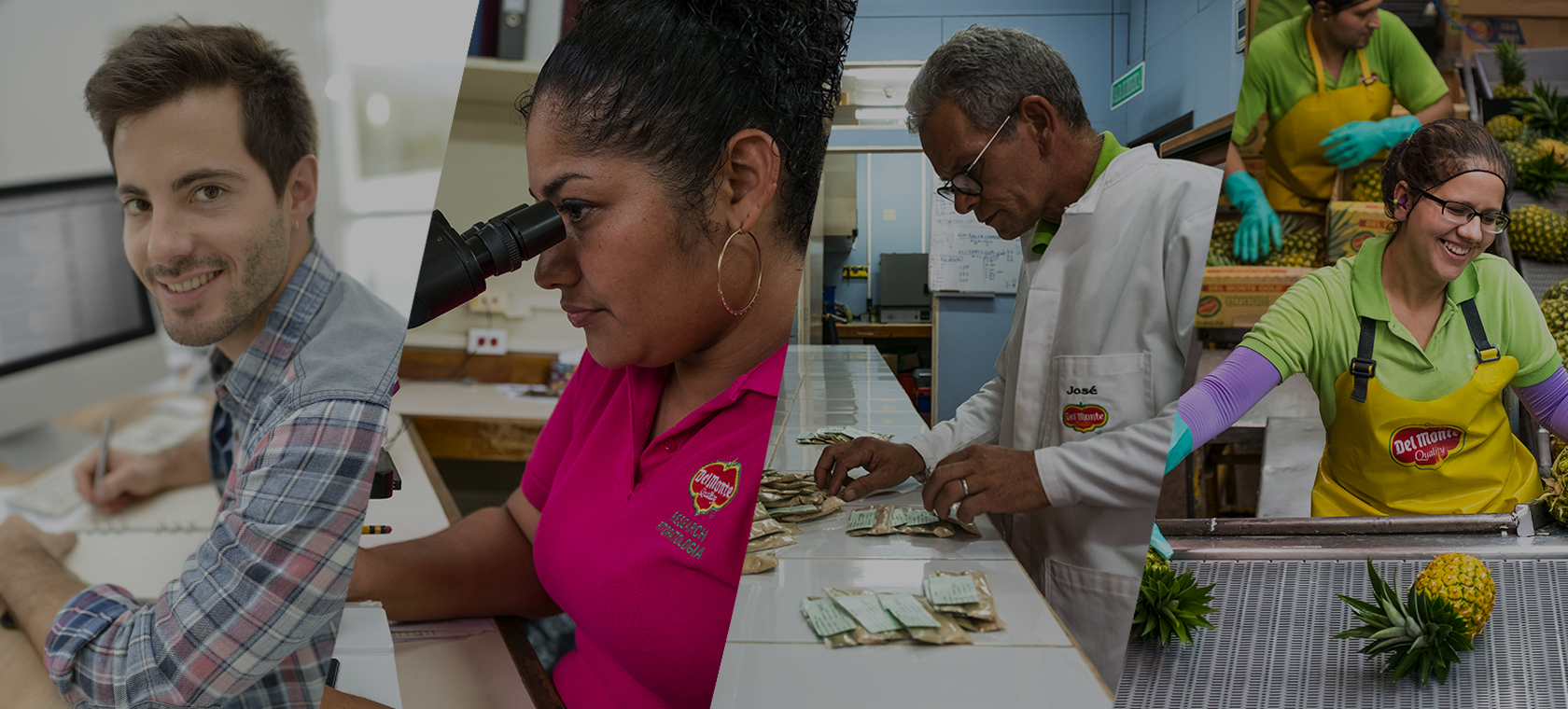 22 noviembre 2021, France
Key Account Support (H/F) - Based in France (Orly - 94)
Logistics - Supply Chain
CÓDIGO DE PUESTO: Key Account Support France
Cargo: Logistics - Supply Chain
País: France
UBICACIÓN: France, Orly (94)
TIPO DE CONTRATO: Regular Full-Time
INFORMACIÓN:
With over 125 years of history, Del Monte is an international Group offering a variety of wholesome and nutritious products essential to a healthy lifestyle. It is one of the world's leading vertically integrated producers, marketers and distributors of high-quality fresh and fresh-cut fruit and vegetables, as well as a leading producer and distributor of prepared fruits and vegetables, juices, beverages, and snacks worldwide.
The Group is established in more than 60 countries and has nearly 40,000 employees worldwide.
Mains Tasks
Del Monte France office based in Orly is looking for a Key Account Support to support the sales team of Del Monte France for Food and Fresh Cut products under supervision of Commercial Director Fresh Cut & Foods. The Key Account Support must attend to many tasks to ensure that goods are shipped and delivered in a timely manner and that customers are satisfied. Main missions:
- Hold the daily administrative missions devolved to the sales department:
o Assortment: Implementation of the technical elements of the products within the customer interfaces of the mass distribution, updating of the assortments (information and product descriptions)
o Promotions: Management of the promotional matrix, providing necessary elements for the successful completion of promotional operations (product sheets, prices, visuals)
o Operational management of customer follow-up: Orders, disputes & penalties, monthly entry of turnover and processing of customer data (Statistics, DN, PIN, HMP, etc.)
o Administrative management (prices, CGV, management of commercial contracts ...)
o Management of letters / telephone calls to customers / suppliers
o Entry of customer orders, control and follow-up of invoices and customer credit notes.
o Logistics coordination (Follow-up of collections / deliveries, request for quotation, validation of transport invoices, etc.)
o Recording and monitoring of customer disputes (identify the order, define the origin of the dispute, manage debit notes, disputes and establish credit notes ...)
o Creation and updating of dashboards
o Update of the ERP Sales Force
o Creation of customer product sheets and references
o Coordination between the different services

- Carry out authorization requests in accordance with DEL MONTE policies

- Assist the sales manager and the production manager, this includes in particular:
o Follow customer relations, suppliers, partners
o Enter and verify daily orders and ensure the coordination of the various departments

- Track deliveries, payments and ensure customer satisfaction

- Manage customer / transport complaints and follow up administrative files

- Prepare commercial presentations, sales pitches to promote DEL MONTE to customers or third parties
- Participate in the organization of events with the agency, and manage the setting up of showcases

- Produce statistics and more generally any report on request (KPI's, commercial monitoring, activity monitoring, etc.)

- Respect laws and regulations as well as group procedures
Experience
- Logistics & Supply Chain/Sales university degree
- Minimum 2 years overall experience in logistic/sales department, preferably in FMCG production
- Experience in multinational environment
- Proficiency in Microsoft Office and in particular Excel (PivotTables, VLookUp...).
Skills and Abilities
- Fluent in written and spoken French as well as English
- Able to demonstrate professional competence, both within the company and with external contacts.
- Dynamic, autonomous, organized, and rigorous
- Ability to deal with change
- Excellent interpersonal skills and a real taste for teamwork
- Excellent Communication Skills / Proficiency in Computers
Excited by the challenge?
Please apply directly on our website "Apply" button, with your English resume.
Volver a la lista